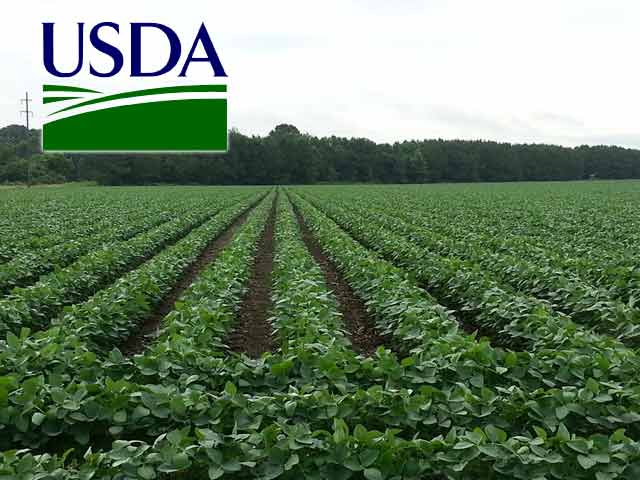 Cotton futures locked down the exchange limit after Washington lifted its forecast for global production to a five-year high, helped by an upgrade to a clear record high in the estimate for the US yield.

December Cotton futures, which had stood down some 2.1% before the US Department of Agriculture unveiled its monthly Wasde crop report, doubled that decline after the data showed an unexpectedly large upgrade to the world supply picture.

The contract remained down 4.2% heading into the close in New York, locked down the maximum 3.00 cents a pound that the Ice exchange allows in a single session.

The initial decline in prices had come in response to declining expectations for crop damage caused by Hurricane Irma, after it weakened rapidly before reaching the major growing states of Alabama and Georgia.

"Total yield and quality loss from hurricane Irma will likely be modest, at worst," said Louis Rose at Rose Commodity Group.

Higher harvest hopes

However, the market suffered a second plunge after the Wasde lifted by at 1.43m bales, to 92.54m bales, the forecast for world cotton inventories at the close of 2017-18 – representing a stockbuild of 3.0m bales year on year.

With Chinese inventories seen dropping markedly, the data imply a huge increase in stocks in countries where supplies are more freely available to the world market, and so more influential in setting global prices.

The upgrades reflected improved expectations for world production – based in part on improved hopes for India, where the harvest forecast was lifted by 1.0m bales to 30.0m bales, with a hike in sowings seen as more than making up for dents to yields from "erratic monsoon rainfall, unfavourable temperatures and pest problems".

The USDA said that "India's main cotton regions, north, central, and south, have all reported increases in planted area relative to last year".

Record yield

However, the biggest upgrade was to expectations for the harvest in the US itself, which was seen reaping a 21.76m-bale crop – the highest in 12 years, and 1.21m bales larger than previously expected, "with notable increases in the Southwest and Delta", the USDA said.

The revision reflected an increase in the yield forecast by 16 pounds per acre to an all-time high of 908 pounds per acre.

The USDA also raised by 560,000 acres, to 12.62m acres, its forecast for domestic cotton sowings this year, "based on a thorough review of all available data".

Although the forecast for US cotton exports in 2017-18 was raised too, to within an ace of slast season's 11-year high of 14.92m bales, the country's inventories were seen jumping to 6.0m bales, 200,000 bales higher than previously expected.

In the run-up to the Wasde, analysts had forecast "little bottom line change on the balance sheets versus those proffered in August", Louis Rose said.

Storm damage revisions

The USDA added that its US production data may not "fully" reflect damage to Texas and Louisiana crops from Hurricane Harvey, which it will revisit for the October Wasde report.

Officials will also, following this week's Hurricane Irma, collect updated acreage information in Alabama, Florida, Georgia, and South Carolina.
Source: http://www.agrimoney.com/news/cotton-futures-lock-limit-down-after-us-hikes-harvest-hopes–11012.html