U.S. crop pegged at 21.76 million bales off a record yield of 908 pounds per acre. Planted acres and acres for harvest revised upward. World ending stocks outside China expected to grow 11.92 million bales from beginning inventories.
Cotton futures locked down the 300-point daily limit in the front three contracts Tuesday on USDA's bigger-than-expected U.S. production forecast and bearish supply-demand estimates.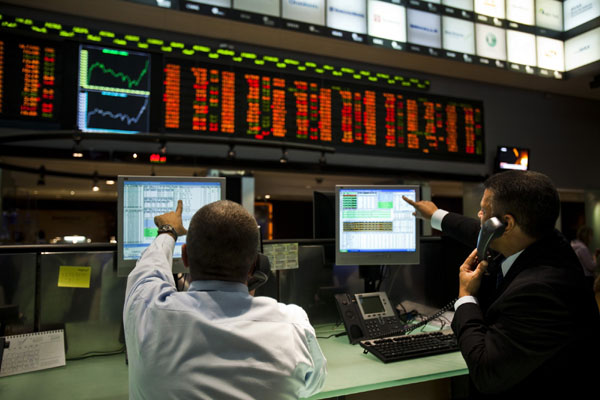 December finished at 69.11 cents, its lowest close since Aug. 29 after opening overnight on the session high at 72.10 cents. March closed at 68.47 cents, also having posted its session high on the overnight opening at 71.50, and October ended at 70.71 cents. The other contracts settled down 141 to 270 points.
Volume increased to an estimated 42,990 lots from 34,400 lots the previous session when spreads accounted for 13,452 lots or 39% and EFS 18 lots. Options volume climbed to 14,563 lots (6,184 calls and 8,379 puts) from 12,584 lots (6,401 calls and 6,183 puts).
U.S. cotton production prospects grew 1.21 million bales last month to 21.76 million, up from 17.17 million last season and the largest crop since 2005-06. Analysts and traders in wire service surveys on average had expected little change from a month ago.
Planted acres were raised 560,000 to 12.62 million and acres for harvest boosted 460,000 to 11.51 million, lifting abandonment 100,000 acres to 1.11 million acres or a fractional increase to 8.8%.
Acreage updates were made in several states "based on a thorough review of all available data," USDA said. The area planted to upland cotton is estimated at 12.372 million acres, up 5% from the June tally and 25% from 2016. The upland harvested area of 11.263 million acres is projected up 21% from last year and the highest since 2006.
Notable production increases were seen in the Southwest and Delta, up 855,000 bales to 10.485 million and 440,000 bales to 4.44 million, respectively. The prospective Texas crop jumped 500,000 bales to a record 9.3 million, up from 8.1 million bales last year.
Upland crop prospects declined 85,000 bales from a month ago to 5.155 million in the Southeast and rose by 1,000 bales to 951,000 in the West. U.S. upland production is forecast at 21.031 million bales, up 1.256 million from last month and 27% from last year, while Pima output is estimated at 727,000 bales, down 43,000 bales but up 28%, respectively.
All-cotton yields are expected to average a record high 908 pounds per harvested acre, up 16 pounds from last month, 41 pounds from last year and 69 pounds from the five-year average. If realized, record yields would be achieved at 1,196 pounds in Missouri and 960 pounds in South Carolina.
Ginning totaled 570,650 running bales prior to Sept. 1, compared with 438,400 RB in 2016, 104,500 RB in 2015 and 366,500 RB in 2014.
Ending stocks climbed 200,000 bales from last month to 6 million, 33% of total use. Exports rose by 700,000 to 14.9 million, while domestic mill use remained at 3.35 million bales. Beginning stocks were revised down 50,000 bales to 2.75 million based on indicated stocks as of July 31.
Globally, with slightly lower 2017-18 beginning stocks and slightly higher consumption only slightly offsetting a 3.44-million-bale increase to 120.75 million in production, ending stocks rose by 2.45 million bales to 92.54 million. Beginning stocks were reduced for India and Australia, offsetting an increase for Brazil.
Production rose for several countries, led by the United States and a million-bale increase to 30 million for India. Crop prospects also rose for Brazil, Australia, Mexico and Turkey.
World trade was revised upward by 600,000 bales to 37.8 million. Global ending stocks are projected up 2.97 million bales from a year ago but essentially unchanged as a share of consumption at 78.6%.
Ending world stocks outside China are expected to grow 11.92 million bales from beginning inventories to 53.07 million. China's carryover is projected to decline 8.95 million bales to 39.47 million, 42.7% of the world carryout.
Futures open interest dropped 535 lots to 245,872 on Monday, with December's down 2,121 lots to 147,306 and March's up 1,303 lots to 70,052. Certified stocks were unchanged at 8,402 bales.
Source: http://agfax.com/2017/09/12/dtn-cotton-close-locks-limit-down-in-front-three-contracts/