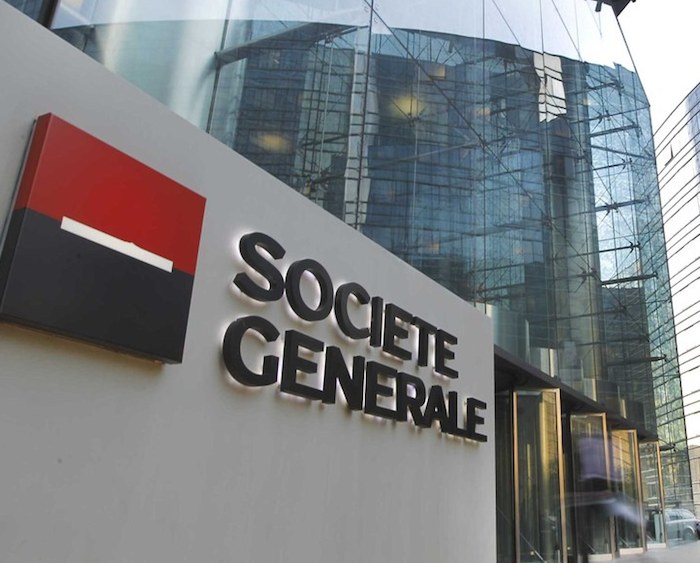 Societe Generale revealed a bearish outlook on agricultural commodities, slashing its price forecasts for contracts across the complex to levels below the futures curve – bar coffee, seeing robusta beans as "relatively undervalued".

The bank, whose outlook contrasts with broadly upbeat expectations from many other commentators, also proved upbeat on futures in live cattle, which will be reported later on Agrimoney.com.

SocGen, in a quarterly commodities update, made particularly strong downgrades, among grains, to forecasts for Chicago corn futures, cutting its forecast for quarter-average prices by up to $0.50 a bushel, to leave the estimate for values in the January-to-March period at $3.50 a bushel.

That compares with the $3.65 ¾ a bushel at which March futures were trading at on Thursday.

SocGen analyst Rajesh Singla said that "weather in the US was not challenging enough to severely impact US corn production and substantially reduce US corn inventories", and with current prices still high enough to offer profits to producers in major growing countries.

"We expect an increase in global corn acreage at the current forward prices for 2018, which is the main reason for the bearish pressure in 2018," Mr Singla said, seeing a rise of 0.9% in Brazilian sowings overall in 2017-18, and 5% growth in Argentine plantings.

Growing supplies

Among soft commodities, the forecast for raw sugar figures took a particular hit, downgraded by up to 2.3 cents a pound, to leave the estimate for average New York prices in the first three months of next year at 14.0 cents a pound.

March 2018 futures were trading on Thursday at 14.68 cents a pound.

Raising its estimate for the world sugar production surplus in 2017-18 by 1.2m tonnes to 5.3m tonnes, thanks to weather help for Brazilian and, especially, Indian output, SocGen flagged the need for weak prices to deter more substantial inventory growth.

"Sugar prices may have to fall below the parity floor of 14.5 cents a pound and remain there to force Brazil to reduce sugar production to rebalance the market," Mr Singla said.

'Uncompetitive export prices'

However, outlooks for other major crop contracts were cut too, with Chicago wheat price forecasts cut by up to $0.25 a bushel, to leave the estimate for average values in the January-to-March period at $4.45 a bushel, some $0.20 a bushel below the price of March futures.

"Forward US wheat prices are uncompetitive on the export market," Mr Singla said, flagging a "well-supplied world market".

And while forecasting US farmers cutting the historically-low winter wheat acres for the latest harvest even further for 2018, by 5.1% to 31.8m acres, the drop would be offset in part by growth in sowings of spring wheat, values of which have proved relatively buoyant.

And sowings should rise further in the former Soviet Union, with SocGen noting that "the cost of production in Russia is about $100 a tonne, or $2.72 a bushel, thanks to sharp rouble depreciation and lower-cost labour, fertilisers and land rentals," meaning profits for producers even at current values.

"Yields in the country have posted a compound annual growth rate of 3.2% over the past 10 years, while acreage has recorded a compound annual growth rate of 1.3%," the bank added.

'Slightly bearish'

For soybeans, SocGen cut its price forecasts by up to $0.50 a bushel, leaving the estimate for the average value in the first quarter of 2018 at $9.35 a bushel, compared with the $9.82 ¼ a bushel at which March futures were trading at.

"In the very short run we are slightly bearish," given upbeat US production prospects, "due to the increase in the penetration of high-yielding varieties," Mr Singla said, if flagging too the potential for support to prices from weather upsets South America, where sowings are just beginning.

Meanwhile, New York cotton will average 67.0 cents a pound in the January-to-March period, a downgrade of 7.0 cents a pound from the previous forecast, and a little below the 68.29 cents a pound investors were pricing in to March futures on Thursday.

Elevated carry-over inventories from last season, "record global production this year and potential for acreage increases in 2018-19 should put significant downward pressure on cotton prices," Mr Singla said, adding that values remained high enough to see sowings rise further next year.

"Current profitability should incentivise further acreage increases going forward."

'Relatively undervalued'

However, coffee escaped a mauling, with the bank holding its forecasts for arabica coffee prices early next year at 130 cents a pound, although this remains a little below the futures curve, and keeping its robusta outlook at $1,984 a tonne, a touch above investors' current expectations.

"Arabica coffee inventories in major consuming countries remained comfortable, which should cap any significant upward pressure" on prices, SocGen said, raising its estimate for this year's Brazilian arabica crop by 1.5m bags to 39m bags, and for Colombian output by 500,000 bags to 14.2m bags.

"Heavy rainfall during June and July did not severely impact the crop as [Colombian] production continues to recover."

However, the forecast for Vietnamese robusta output in 2017-18 was cut by 1.7m bags "due to unfavourable weather", with the export forecast downgraded by 2.1m bags.

"Robusta coffee inventories have declined due to a sharp decline in the production of robusta coffee.

"Robusta coffee is relatively undervalued and should have price support compared to arabica coffee due to the deficit in Robusta as compared with a surplus in arabica."
Source: http://www.agrimoney.com/news/socgen-bearish-on-crops-slashing-price-forecasts---but-not-for-coffee--11016.html